In Memoriam
Russell James Logan
December 6, 1941 -- March 19, 2002
Photo Memorial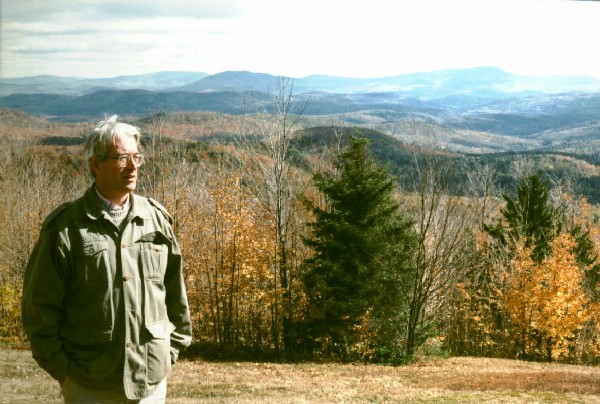 It is with great sadness that we announce that Russell James Logan passed away unexpectedly in his sleep on Tuesday, March 19 around 3:00 a.m., most likely from Atrial Fibrillation brought about by Viral Myocarditis.
Born December 6, 1941 in Holyoke, MA, Russ is survived by his brother John (74, of Colrain MA), sister Susan (68, of Bethesda MD), his wife of 39 years, Brenda (59), and their children Robert (37) and Harriett (35).
A Memorial Service will be held Monday, March 25 at 2:00 p.m. at Garfield Memorial Church, 3650 Lander Road, Pepper Pike, Ohio (just south of the Chagrin-Lander Circle, see map below).
Russell co-founded Inovent Engineering, a mechanical & electrical engineering firm specializing in bringing invention and innovation to the market with specialty tools and equipment. Some of the tooling they designed made water grenade balloons, sorted medical valves, annealed thin wall gold tubing, vacuum furnaces for battery plates, and several dental tools.
He also co-founded the John Reich Collectors Society, a research/education organization for students and collectors of American coinage of the Federal period. Russ won the Jules Reiver Literary Award three times for articles published by the organization's journal, and he co-authored the books Early United States Dimes 1796-1837 (1984) and Federal Half Dimes 1792-1837 (1998), which won the Numismatic Literary Guild Award 2000 and rave reviews.
Russ was past president and member of the board of trustees of the Dunham Tavern Museum. He was also a member of the Western Reserve Historical Society, American Furniture Collectors, Cleveland Print Club, American Numismatic Society, American Philatelic Society, Bust Half Nut Club, EAGC, American Precision Museum, Junior Achievement and past president of the Massena Jaycees and member of the Cleveland Council Boy Scouts of America.
Russell was kind and generous; reliable, resourceful, ingenious, honest and absolutely trustworthy. "Logan engineering" could solve all sorts of problems, usually in a fast, efficient, practical and original way. He loved American history, classical and traditional music, objects with a story to tell, and being outdoors. He loved his family. The standards he set for himself and expected of others were tremendously high, and he met his goals and happily shared the results with others. Always intellectually curious and actively learning, Russell loved life. He will be missed.
Memorial contributions can be sent to the 501(c)3 organization:
Dunham Tavern Museum, 6709 Euclid Avenue, Cleveland, OH 44103




updated 3/19/2004