Author Alley is one of Loganberry Books' signature annual events and a key part of our celebration of Local Voices. Every summer we feature a busy book-fair of local writers, signings, and readings.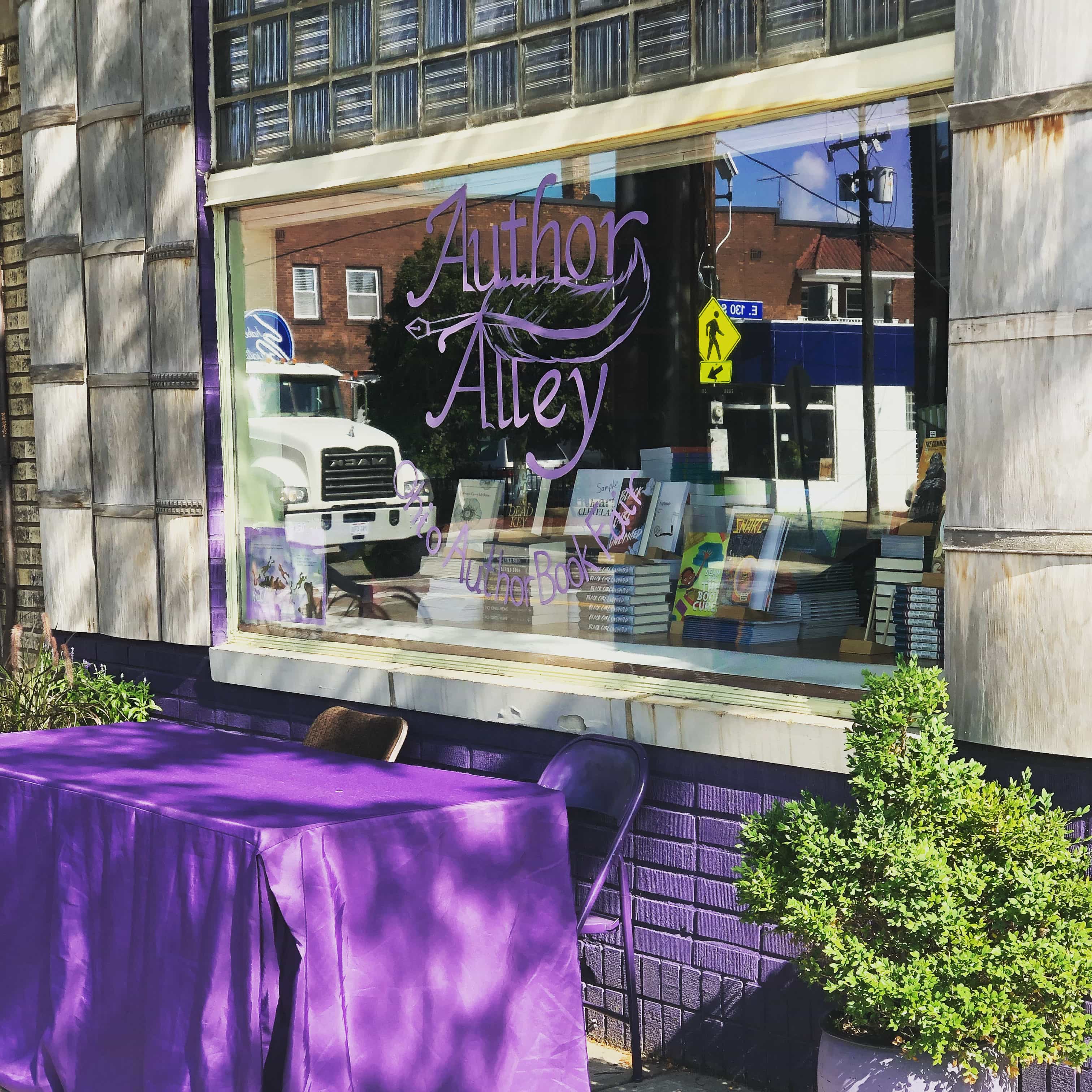 This year we will host a series of events on the second Saturdays June-September. Our 2023 show will now feature a day specifically for authors and illustrators of illustrated literature!
The event will run from 12:00pm - 4:30pm on the following dates:
June 10, 2023: BIPOC Showcase
July 8, 2023: Non-Fiction and Poetry Showcase
August 12, 2023: Fiction Showcase
September 9, 2023: Children's and Illustrated Lit. Showcase
Author Alley is intended to promote books published in the last 18 months. You may still apply if your book is older than that, but please be aware that authors with more recent publications will be given priority.
Illustrated Literature includes, but is not limited to: Picture books, Photo/Artist Monographs, Zines, Graphic Novels, & Comics.
2022 Author Alley participants:
Author Alley BIPOC showcase 8/6/22: John Ballom, Luciana Black, Kyra Ann Dawkins, Latonya Fenderson-Warren, LaBena Fleming, Chelbi Graham, Nikki Gregory, Carmen Hall, Valencia Joy, Lady Poet, Donald King, Nicole D. Miller, Denise Monique, Elana Pitts, Ashley Scott, Kamatchi Devi Subramanian, Cori Sykes, Chante Thomas, Gabrielle Vaughn, RJ Voice, Mary Watson, Anthony Webb, James Wingo, JJ Winston, and Ticana Zhu.
The Broadsides & Ephemera Poetry Showcase 8/13/22: Megan Neville, Jeremy Jusek, Kevin Risner, Cat Russell, Ken Tomaro, and others.
Author Alley Fiction 8/13/22: Monica Babcock, MT Bass, JD Blackrose, Dan Chaon, Diane Ferri, Deborah Fleming, Jason Lady, Lori Lent, Holly Maholm, Anthony Miano, Clarke Owens, Frank Paino, Victoria Perkins, Molly Perry, Brian Petkash, Susan Petrone, Catherine Pomeroy, Halle Prenata, James Redwood, Emma Riva, Amy Rosenbluth, Megan Whalen Turner, Mary Turzillo, Abby Vandiver, and Laura Walter.
Author Alley Nonfiction 8/20/22: Melissa Crandall, Alison Duiker, Gary Dumm, Tameka Ellington, Na'Tasha Evans, Ashley Fedan, Liz Ferro, Deborah Fleming, Martin Gitlin, Rev Rachel Hollander, John Kavouras, William Keating, Judi Lifton, Scott Longert, JD Lubinger, Scott MacGregor, Robert Miltner, Clay Myatt, Dan Nathan, Alexi Panehal, Janie Reinart, Suzy Remer-Bednarski, Alex Shaland, Irene Shaland, Tricia Springstubb, Gary Webster, and Karly West.