We celebrate visual art as well as books and writing!
The Loganberry Books Annex Gallery features a monthly rotation of local artists. From painting to photography, ceramics to collage, each month is a new feast of artistic enterprise.
Artist receptions are the first Thursday of the month from 6:00 pm - 8:00 pm
February - September feature a different local artist each month (February features a Black artist, March features a woman artist, and June features an LBGTQIA+ artist)
October features the our Halloween display and tour, Haunted Book Shop
November and December feature our holiday bazaar, Otis' Old Curiosity Shop
✶ Want to exhibit your work with us? ✶
Click to email Annex Gallery manager Rachel Krislov
---
Current Exhibit
---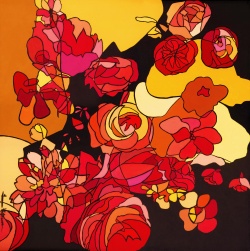 Teresa Katsaros

Check out Teresa Katsaros' 70s inspired flower power acrylic paintings!
I am an acrylic and mixed-media artist from Wadsworth, Ohio.

Each painting begins with the title and is inspired by a phrase or a quote. Sometimes just a word. For instance, what color is Optimism? I painted it in warm and vibrant oranges and yellows, pushing against the darkness.

Are you optimistic by nature, or do you have to work at it? How do you maintain an optimistic outlook in the world these days? These are questions I ask myself while painting.

I realize that one way I can contribute to making the world a better place is to start with myself. To look within. To be open to growth. And to allow myself (and others) grace and acceptance along the way.
✶ This exhibit will be on view 3/2/23 - 4/2/23 ✶
---
Upcoming Exhibits
---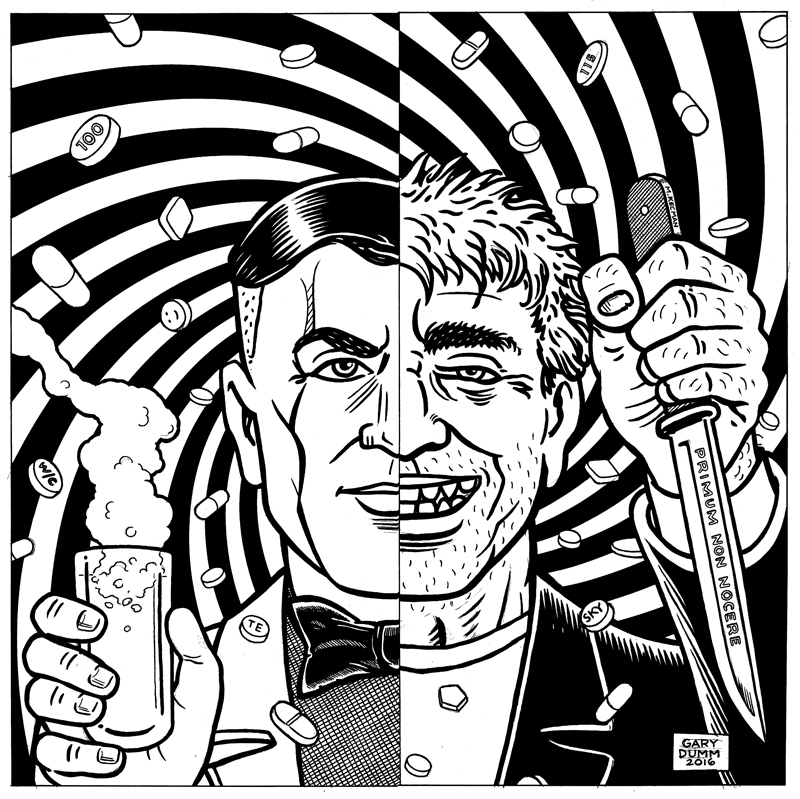 Gary Dumm & Laura Dumm - Annex Gallery Opening Reception
Thursday, April 6, 6:00PM

Join us for the opening of our April art exhibition, featuring the work of local artists and comics creators Gary and Laura Dumm!

This exhibit will be on view 4/6/23 - 4/30/23
---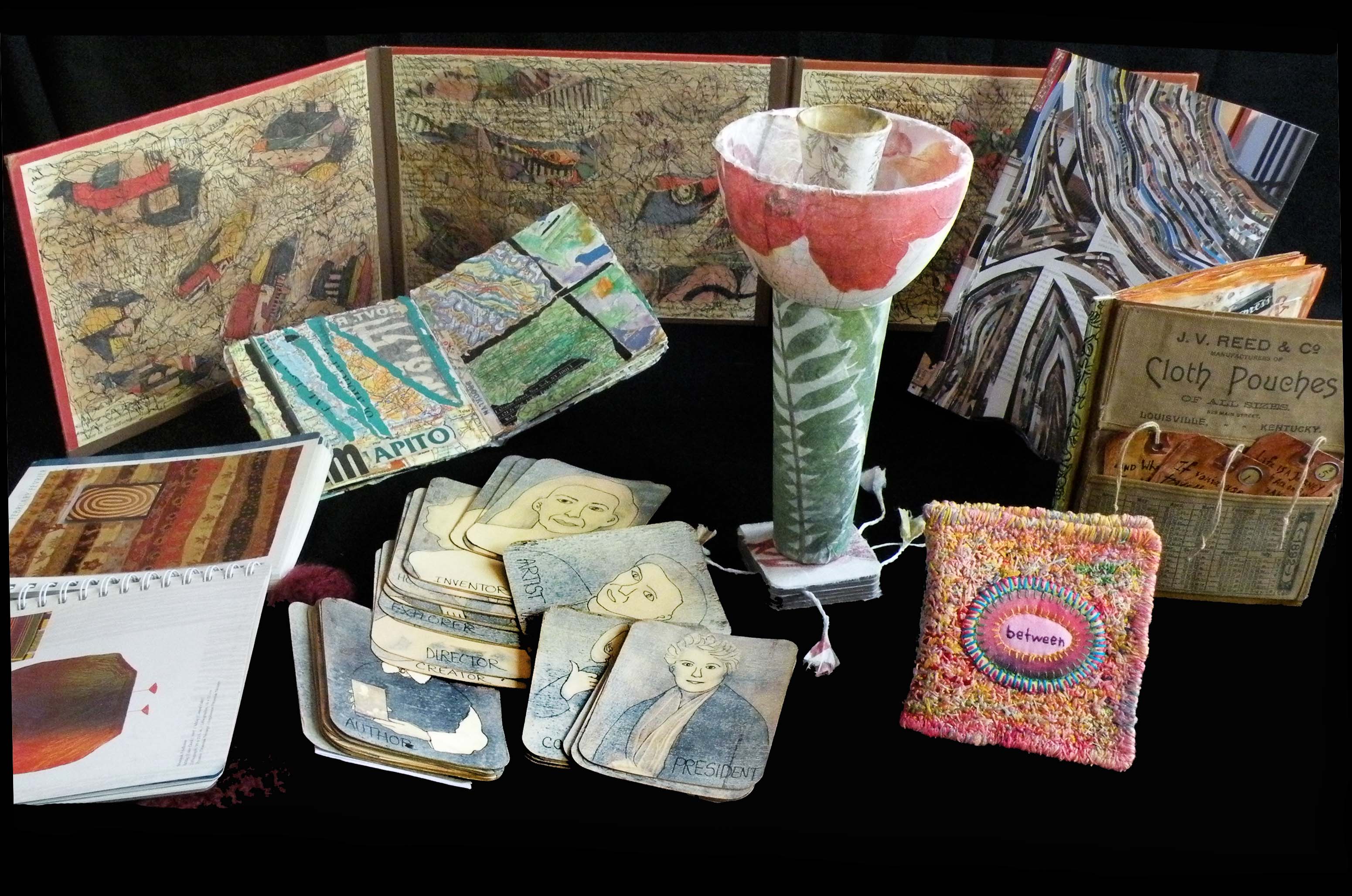 Altered Book Group - Annex Gallery Opening Reception
Thursday, May 4, 6:00PM

Join us for the opening of our May art exhibition, featuring the work of the Altered Book Group, a collective of local book artists!

This exhibit will be on view 5/4/23 - 5/28/23
---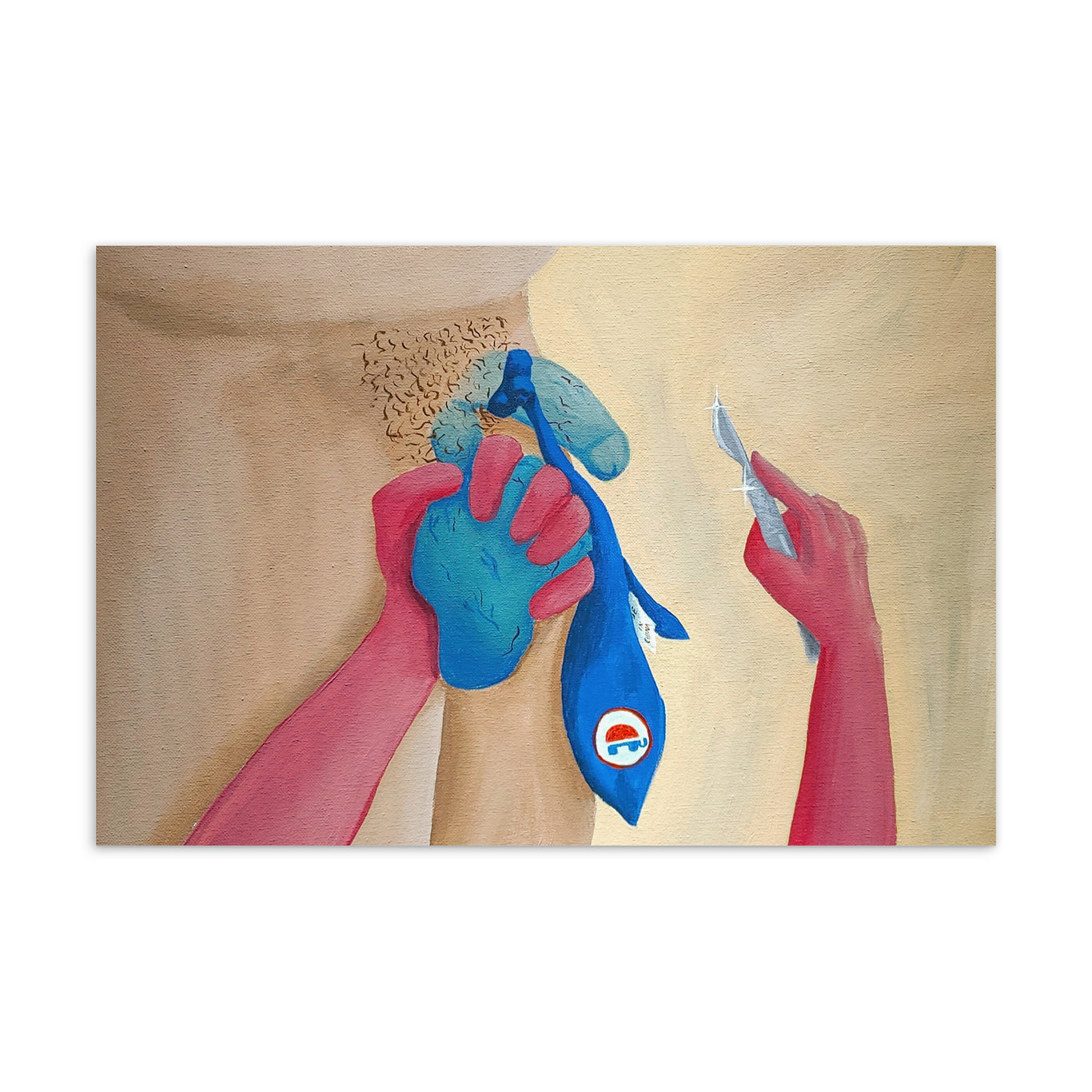 Devon Clair Arts - Annex Gallery Opening Reception
Thursday, June 1, 6:00PM

Join us for the opening of our June (Pride Month) art exhibition, featuring the work of local nonbinary artist Devon Clair!

There is no beginning to my artistic journey, it has simply always been the path I've taken. I've established Devon Clair Arts to showcase my talents and offer my original art to the world. From small sketches to large scale projects, my art is a highly-personal reflection of myself.

I am a non-binary creator with a Bachelor's degree in Literature. I have professional experience as an artist and designer, and look forward to the opportunities out there for me. If you would like to find out more about my process, please do not hesitate to get in touch.


This exhibit will be on view 6/1/23-7/2/23



---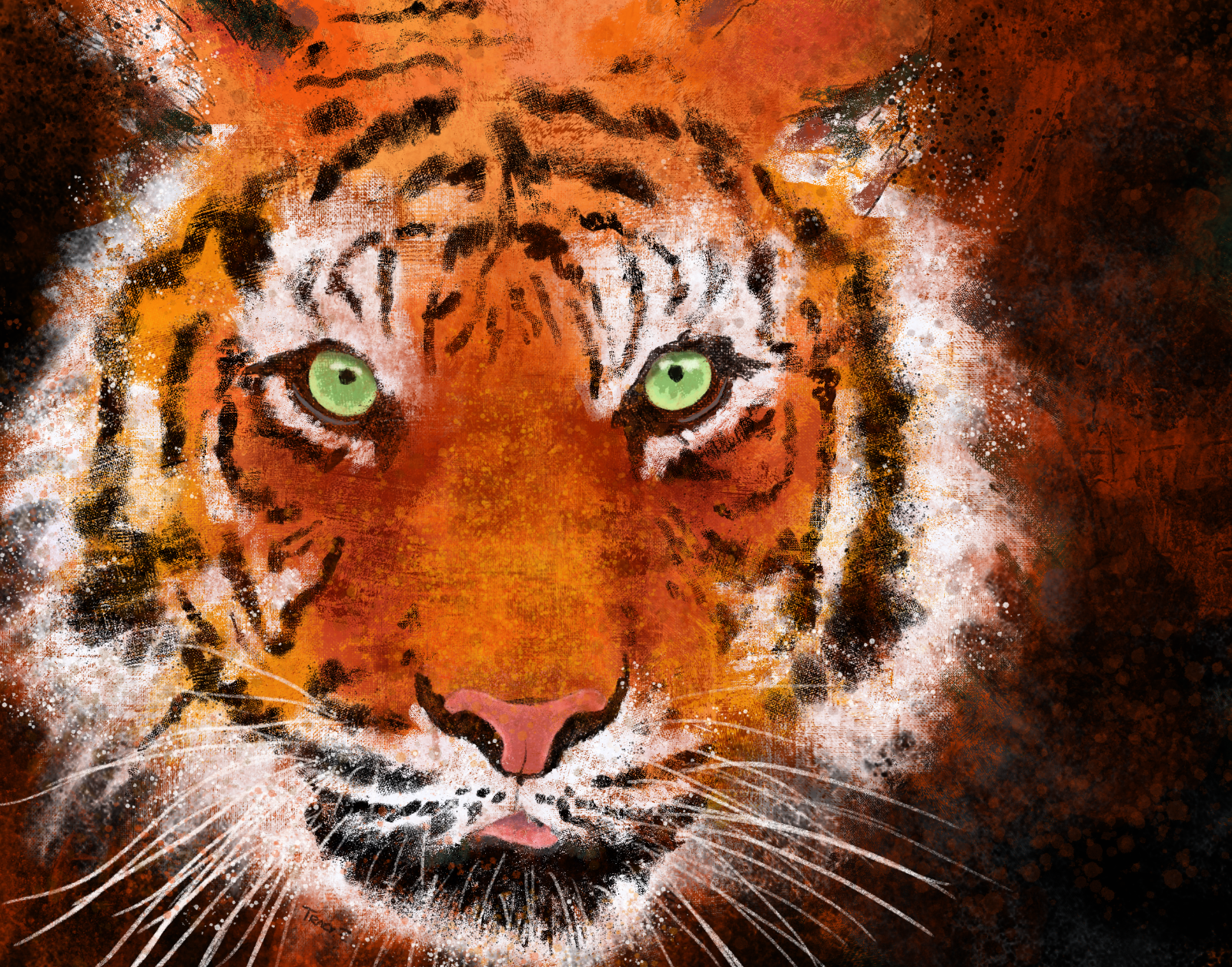 Tracy Zakraysek - Annex Gallery Opening Reception
Thursday, July 6, 6:00PM

Join us for the opening of our July art exhibition, featuring the work of local artist
Tracy Zakraysek!

This exhibit will be on view 7/6/23 - 7/30/23



---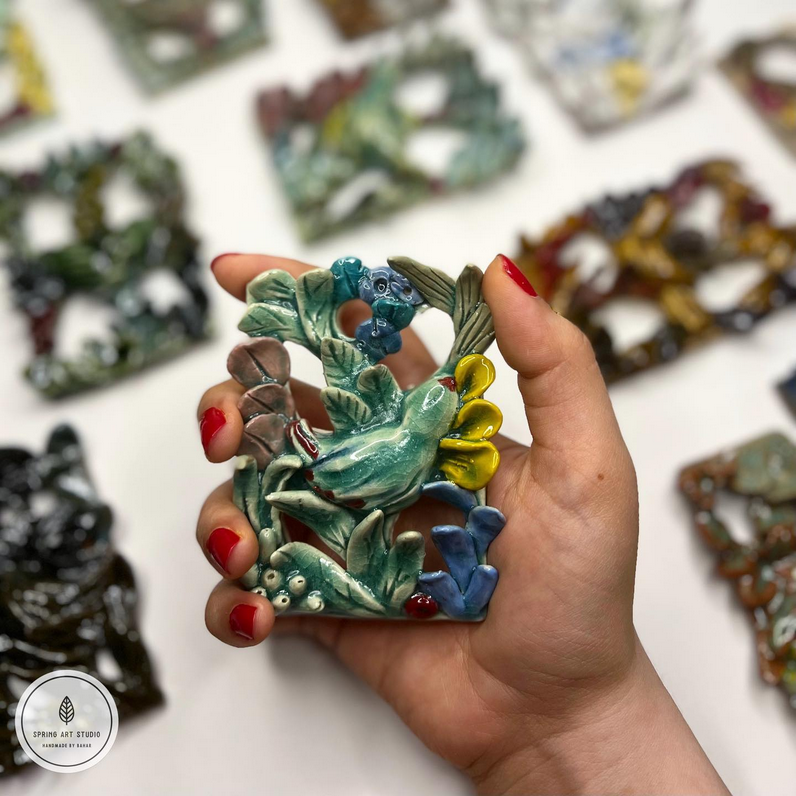 Spring Art Studio (Bahar Ghasemi) - Annex Gallery Opening Reception
Thursday, August 3, 6:00PM

Join us for the opening of our July art exhibition, featuring the work of local artist
Bahar Ghasemi (Spring Art Studio)!

This exhibit will be on view 8/3/23 - 9/3/23

---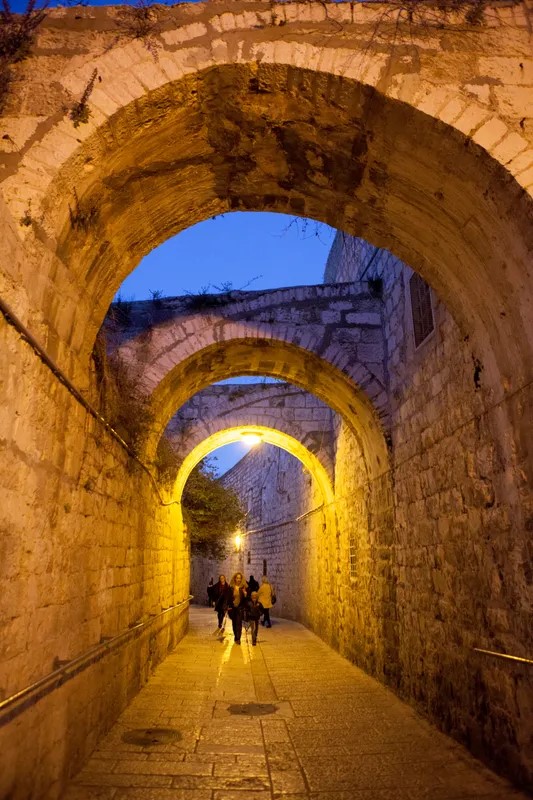 Janet Century - Annex Gallery Opening Reception
Thursday, September 7, 6:00PM

Join us for the opening of our September art exhibition, featuring the work of local artist Janet Century!


This exhibit will be on view 9/7/23 - 9/28/23
---